An email sequence is a series of emails automatically sent to specific contacts(subscribes) when they opted in or purchase something or based on other activities. With FluentCRM you can use the sequential emails when creating a Funnel.
To create an email sequence, Hover over Email Campaign and select Email Sequences. Now click on to the Create New Sequence button, You can also click on to the Create Your First Email Sequence if it's the first time you are creating a sequence.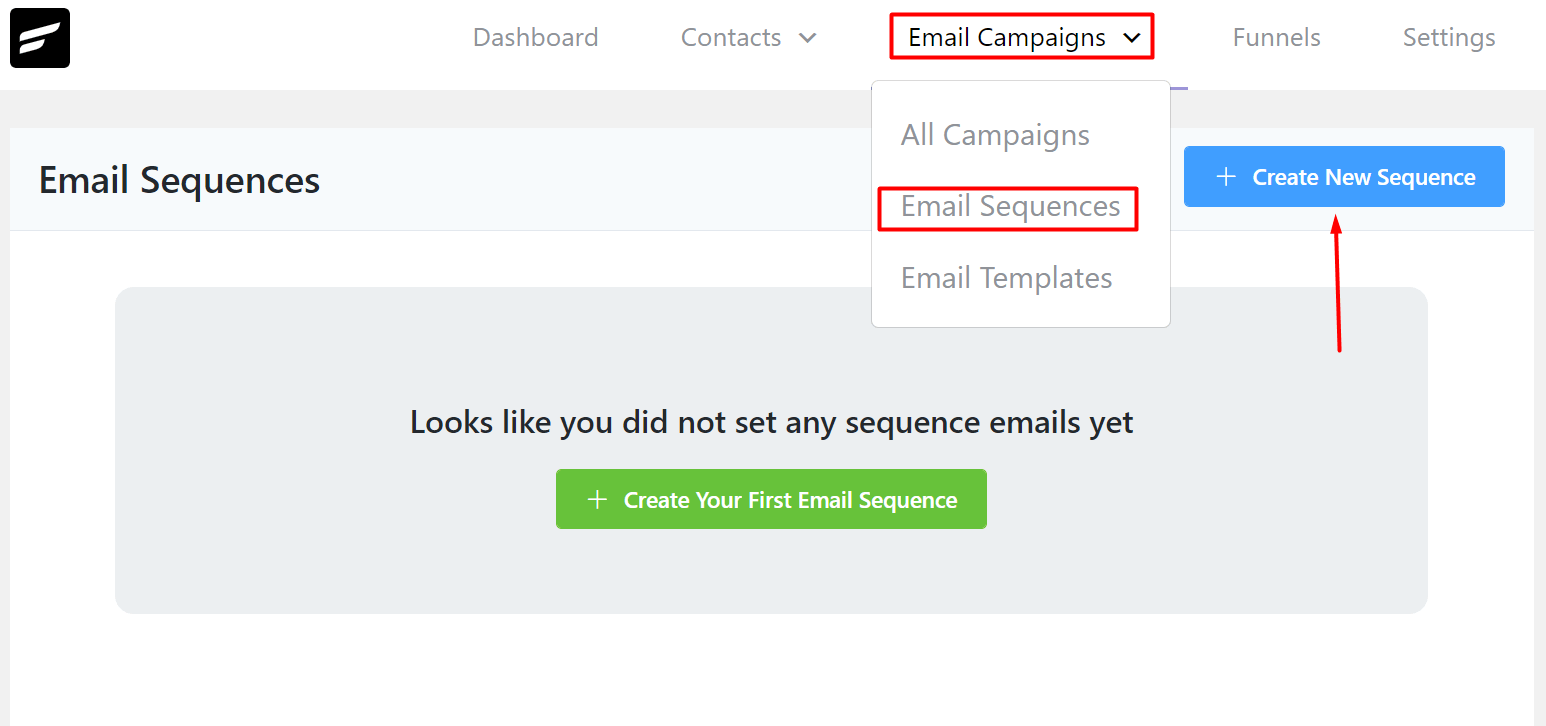 A popup box will be open, give a name to the sequence and click next.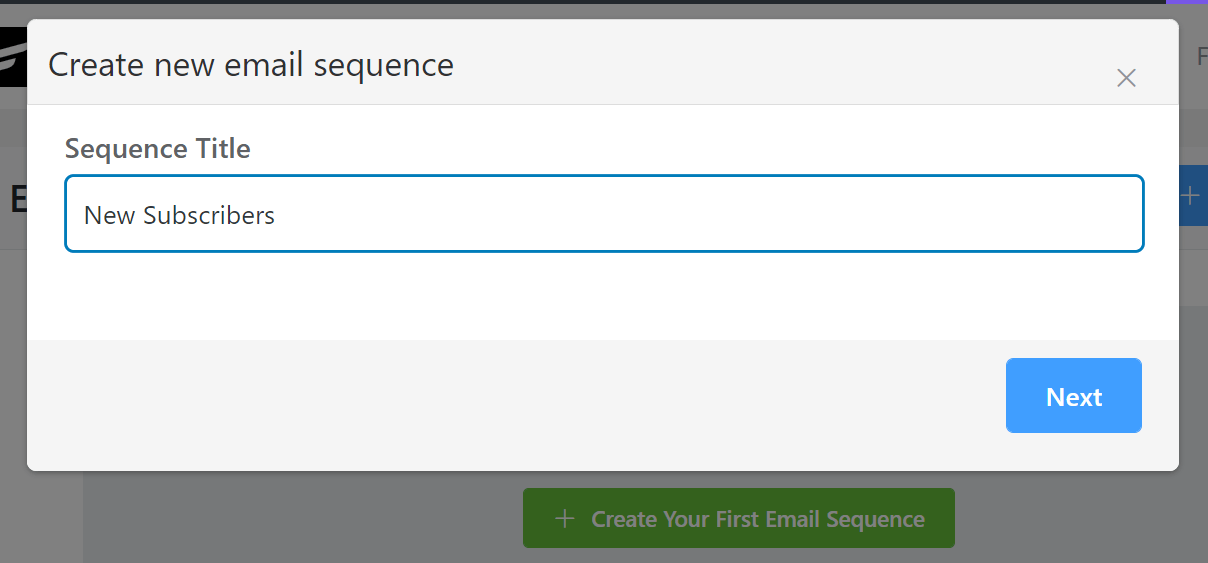 Now you will be taken to a fresh dashboard where you can add one or multiple emails to the sequence. Start adding email into the sequence by clicking into Add a Sequence Email.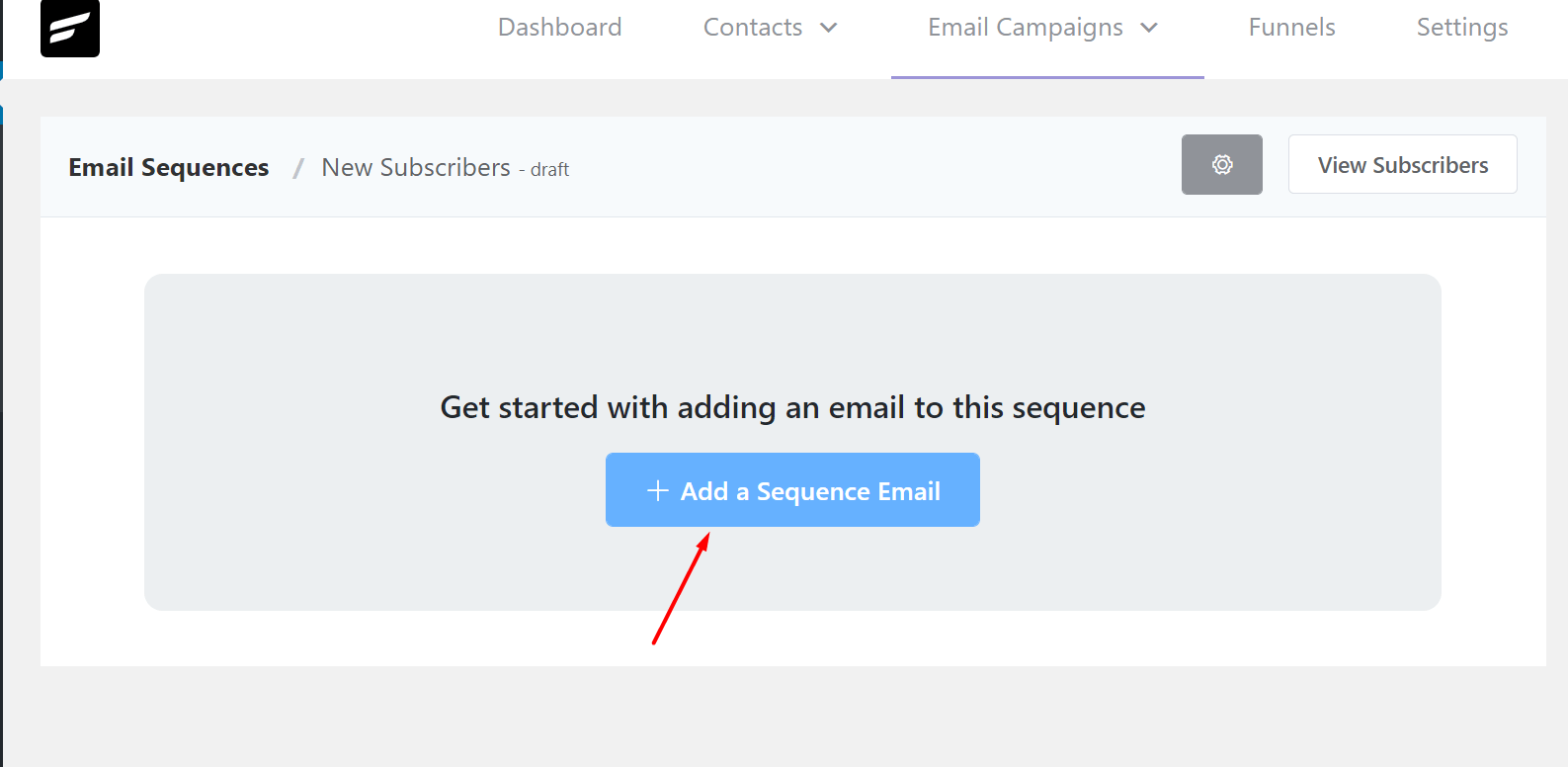 Now set up the email content including the subject, content and design.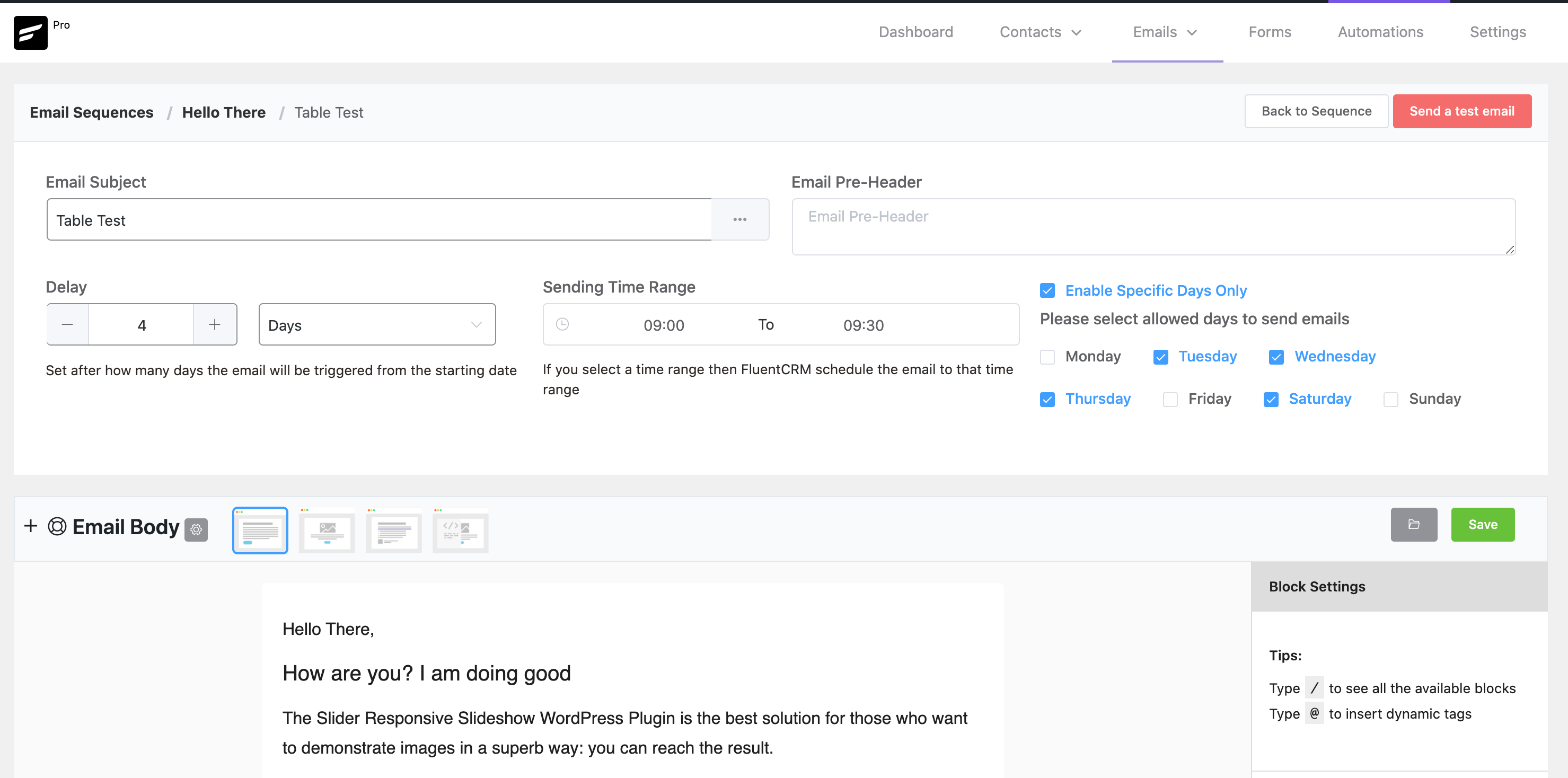 Email Subject: Give an appropriate email subject for the email. Email subject is a determing factor whether it will be opened by the user or ignored.
Email Pre-Header: This is short text followed by the email subject which the user will see in the inbox. A catching and appropriate email pre-header can increase the open rate as well.
Delay: Delay is mandatory in sequenctial email campaigns. Choose a delay for the email. If the sequence is for new subscribers and you select 1 day delay then the email will be sent to the user after one day of subscribing.
Sending Time Range: Choose a time range to specify when the email should be sent. The best time to send an email campaign is in the morning and between 9–11 a.m.
Specific Days Only: If you want to send email to specific days then you should enable and select the days that you want to send. Like you may un-check Saturday and Sunday then that email will not be sent to Saturday and Sunday.
Email Body: Now add basic styling for the texts, use an alignment template or code one with custom HTML. You can also import a pre-designed template from the template library. Create the email body with the visual WordPress block editor Gutenberg.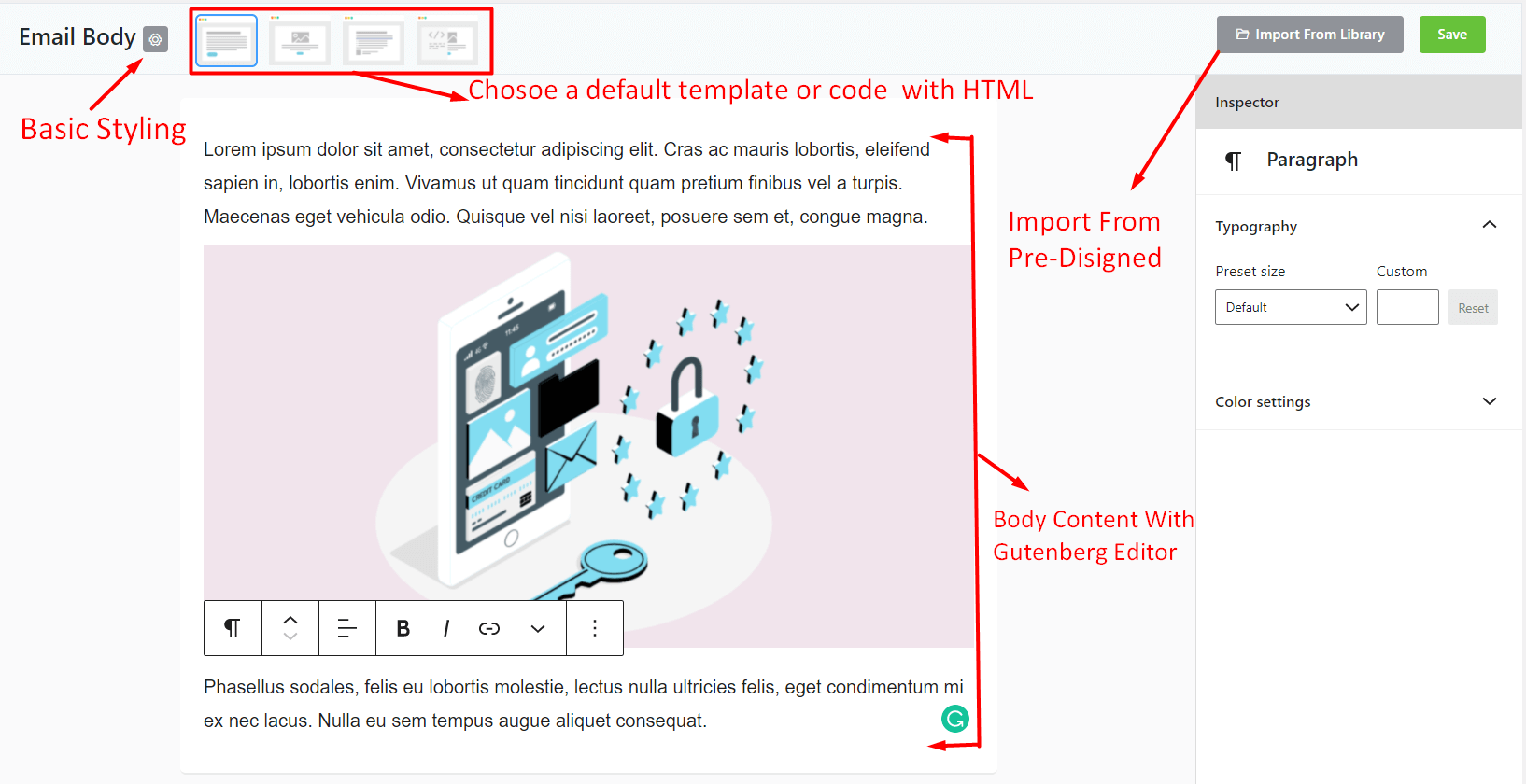 Now click the save button and the first email for the sequence is ready. Now you can create another email for the sequence. Creating another email will be identical to the step of the above doc.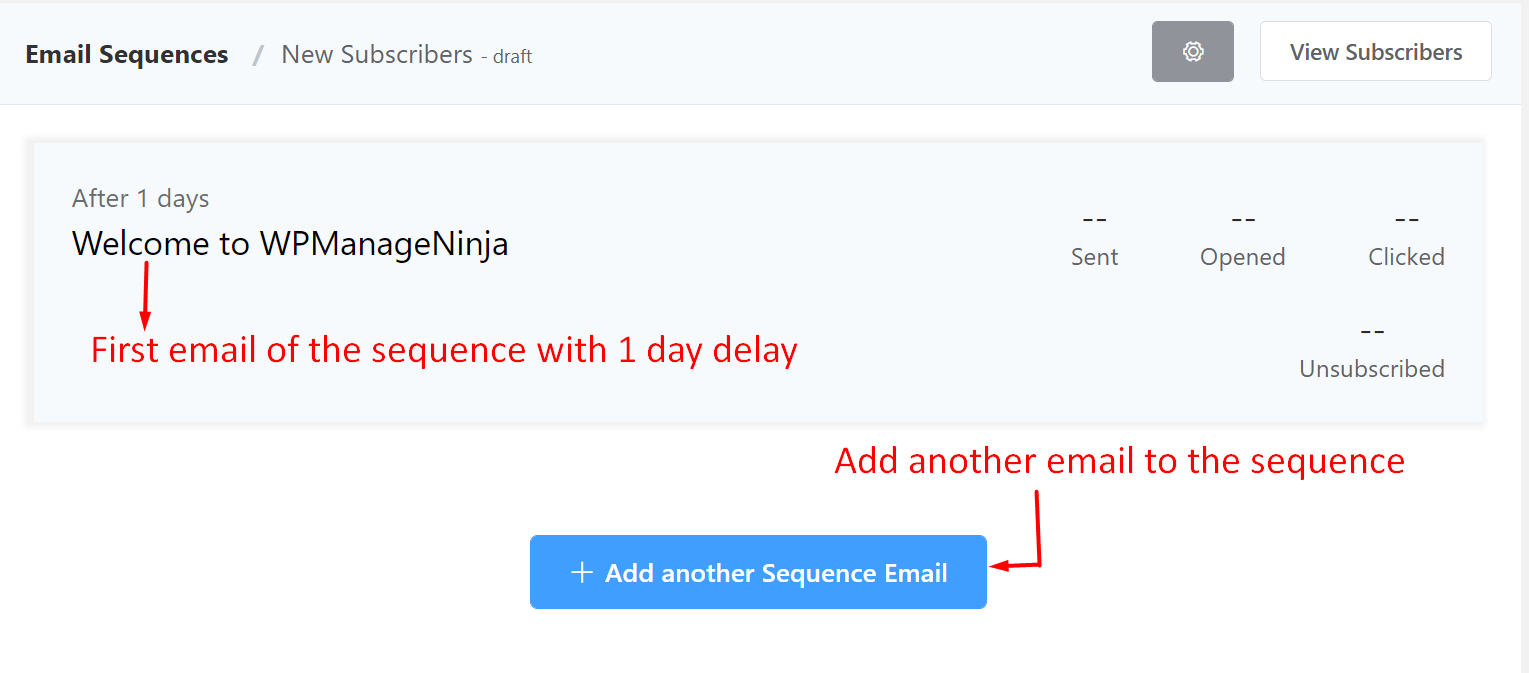 Be aware of the delay with each email of a sequence. Don't send multiple emails in one day. One week delay with each email except the welcome email is industry standard for sequential emails.
Triggering email sequences
Once you've created email sequences, you need to trigger them inside Automation. To add an email sequence within an automation funnel, simply hit the (+) button and choose Set Sequence Emails.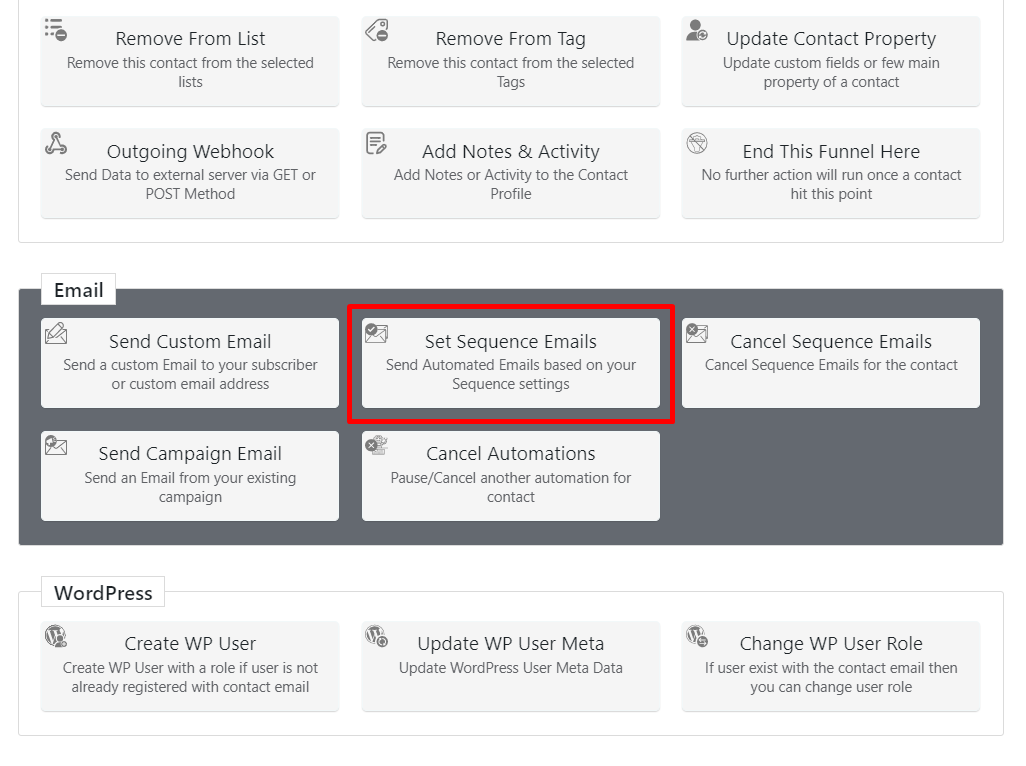 So that's all about email sequences. Go ahead and nurture your audience with any kind of email sequence!